Happy Holidays Collection
Happy Holidays Collection by Orange Free Sounds
We don't have dwarfs to make and pack toys, we don't have beard either (and we are not old and fat as Santa Claus) but did our best to make special gift: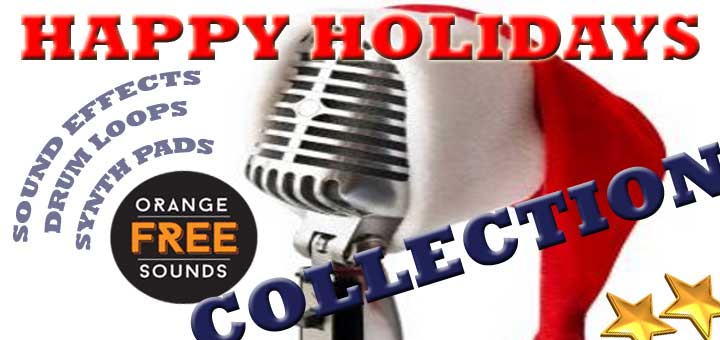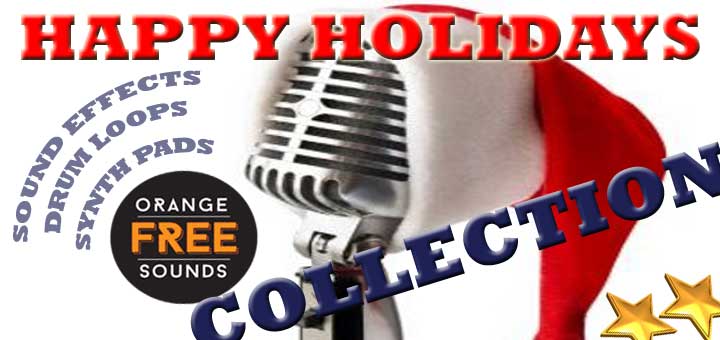 And as every gift – it is completely free!
Technical Details
27 Sound Effects (mix – various Sound Effects)
42 Funky Drum loops
12 Synth Pad Sounds
Total: 81 files
Length: over 35 min
Size: 324 Mb (whole collection)
Quality: WAV – 41,000 Hertz, 16 bit samples.
So – no candies, Teddy bears … but we hope you will find it useful.
Download is completely free from Orange Free Sounds  – no need for additional registration and similar. Collection is in .zip format, so you will need software like WinZip, WinRar or free 7-Zip to unpack it.
License: Free for commercial use.
Happy Holidays!
Orange Free Sounds
Short demo mix of sounds included in collection
NOTE – Due to the size of Collection – we found it more suitable to divide downloads in 3 parts: