Bass Loops Sound Pack
Free Sound Pack "Bass Loops"
by Orange Free Sounds
Since we started Orange Free Sounds in June 2014, we are doing our best to fulfill the main goal – to record, produce and publish as much as possible fresh and original materials from main categories covered on Orange Free Sounds:
– Sound Effects
– Loops
– Royalty Free Music (relaxing music, background music…)
…and until now we succeeded – you can find about 1,000 (or so) original products on Orange Free Sounds website.
Furthermore…
We published occasionally Sound Collections of different kinds, like Korg MS200 Synth Loops, Halloween Scary Sounds …
 A step further…
Now we are moving to he "next level" – we will publish Orange Free Sound Packs regularly (plans are on monthly basis, we hope we'll succeed).
 What will be common to all Orange Free Sound Packs?
All sounds will be brand new, fresh and free for commercial use under Licensing Terms stated below.
Sound Packs will cover all mentioned categories (Sound effects, Loops and music of various kinds).
Made by Orange Free Sounds (OFS).
Sound Packs recorded & published in high quality WAV format and free for download.
And now – we are proud to present
our first Orange Free Sound Pack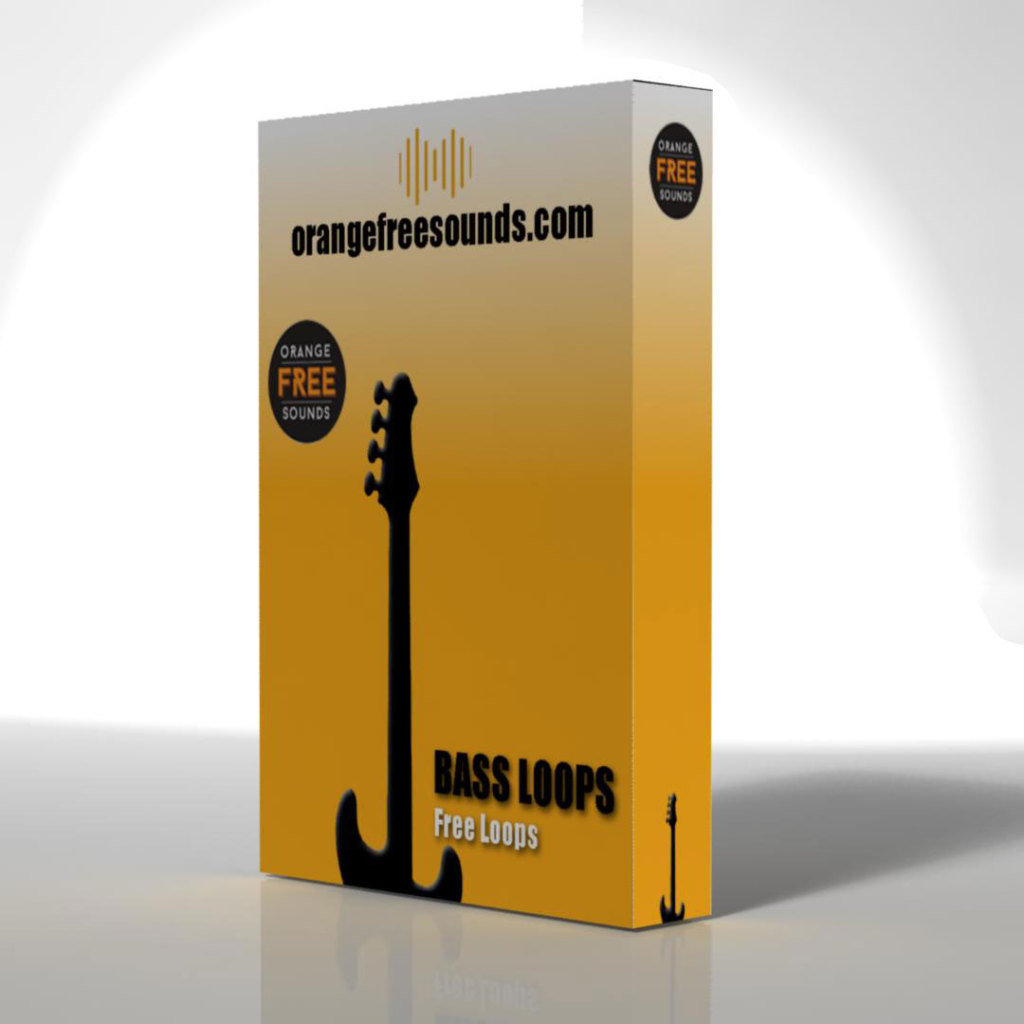 "Bass Loops" Sound Pack by Orange Free Sounds
Description
Although Sound Pack is titled "Bass Loops", more precise would be "Electronic Bass Loops", regarding the fact that whole material was recorded with electronic instruments.
Real bass guitar this time remains on Sound Pack cover only, but it doesn't reduce sound pack value by any means. It is crafted with great care and we hope it will bring inspiration to your own projects.
You may use all bass loops from sound pack in your own music production & projects (commercial & non – commercial) like jingles, video games, video projects, presentations… free for commercial use under Licensing Terms mentioned below. All bass loops are original and uniquely created for "Bass Loops" Sound Pack.
Gear used in production
Waldorf Blofeld, Access Virus C, Korg Volca Bass, Oberheim Matrix 1000, reFX Nexus software synthesizer and Waldorf Largo software synthesizer.
Technical details
Author: Alexander Blu   – electronic music composer & sound designer
Inside "Bass Loops" pack: 36 bass loops
Quality: WAV 41,000 hertz 16 bit samples
Tempo: between 110 bpm and 160 bpm
Length: 8:48 minutes
Size: 80 Mb
Licensing Terms
Free for Commercial Use under following terms:
If you use materials from sound pack in your commercial / non-commercial projects, set a proper backlink either to Orange Free Sounds or to this post
Publishing or hosting this Sound Pack, in whole or partially, on other websites and internet is not allowed.
Changing Orange Free Sounds original download link to other websites (redirecting download to other websites) is not allowed.
 Not mandatory
If you like us and this Sound Pack, give us a like, anywhere you find it appropriate… And place a comment here… we're always ready to hear your suggestions and opinions.
 Notice
Download is completely free from Orange Free Sounds website – no need for additional registration. Sound pack is in .ZIP format, so you will need software like WinZip, WinRar or free 7-Zip to unpack and use it.
Enjoy!