Rain Sounds Sound Pack
"Rain Sounds" – Free Sound Pack
by Orange Free Sounds
As we promised in our first Bass Loops Sound Pack from February, 2015 we continue to publish new free Sound Packs on regular basis.
This month we are presenting: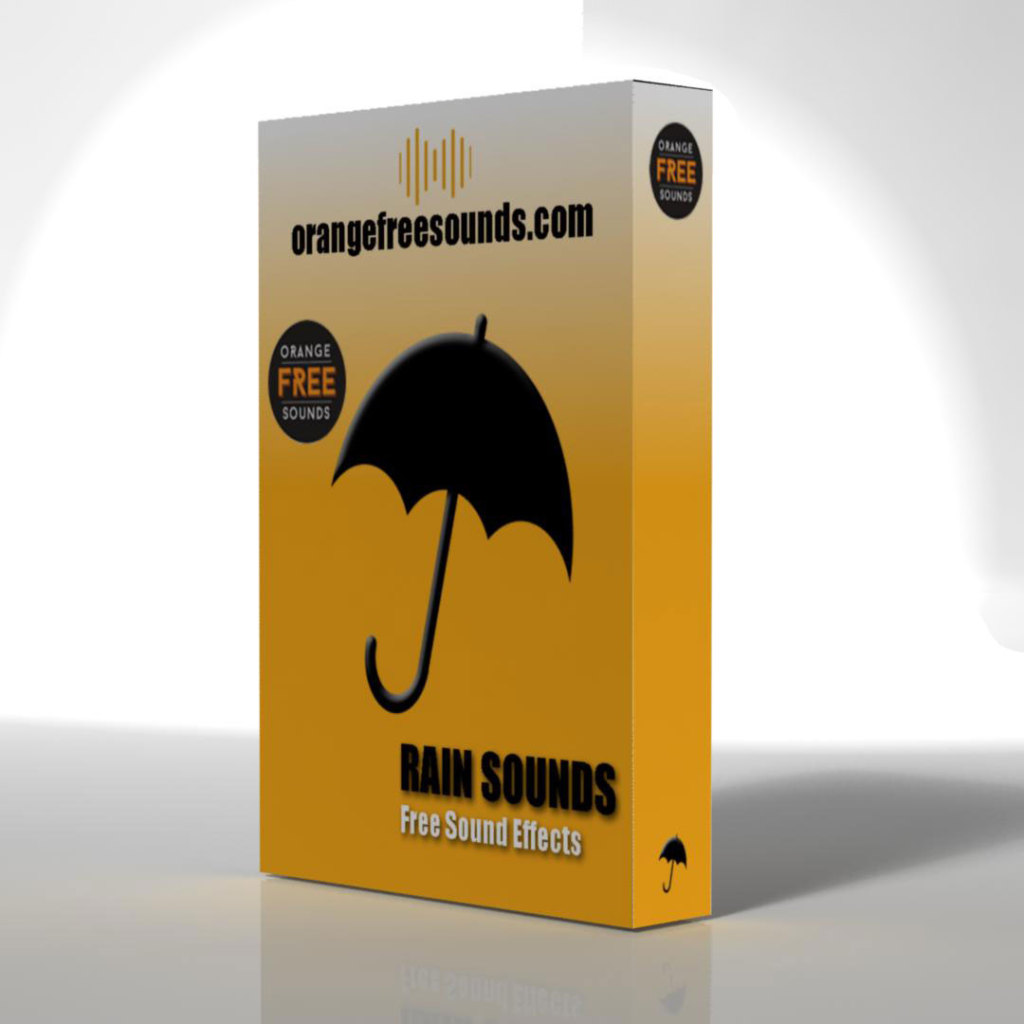 "Rain Sounds" Sound Pack by Orange Free Sounds
Description
An interesting fact – Rain Sounds are among "most wanted" sound effects on whole www.
Rain sound has positive effects on human mind.
Soothing sounds of rain are very relaxing and helps you to calm down when nervous or stressed in any way.
Rain sounds for sleeping – one of the best ways to quickly enter deep, relaxing sleep.
It can be used in movies industry, gaming industry, for therapeutic purposes (sound therapy)… but we consider it's best to choose what suits you the best.
Recording rain sounds is not a simple task as it looks. Recording equipment is not waterproof normally – if getting wet, you will have to wait a couple of days before it functions properly again.
To spare you problems, we recorded and published real rain sounds.
Sounds in this "Rain Sounds" Pack are not "foley sound effects", i.e., rain sounds simulated and recorded in studio, but "real organic healthy rain".
Real nature sounds, recorded in all four season of the year.
All sounds are loopable, so you can listen to it endlessly (if you like).
Recording Equipment
Zoom H4N Handy Portable Digital Recorder and microphone Neumann km 184 i
Technical details
Author: Orange Free Sounds
Inside "Rain Sounds"pack: 12 sounds
Quality: WAV 41,000 hertz, 16 bit samples
Length: 24:31 minutes
Size: 205 Mb
Licensing Terms
Free for Commercial Use under following terms:
If you use materials from sound pack in your commercial / non-commercial projects, set a proper backlink either to Orange Free Sounds or to this post
Publishing or hosting this Sound Pack, in whole or partially, on other websites and internet is not allowed.
Changing Orange Free Sounds original download link to other websites (redirecting download to other websites) is not allowed.
Notice
Download is completely free from Orange Free Sounds website – no need for additional registration. Sound pack is in .ZIP format, so you will need software like WinZip, WinRar or free 7-Zip to unpack and use it.
Enjoy!
Short demo of sounds included in Sound Pack