Farm Animal Sounds Sound Pack
"Farm Animal Sounds"- Free Sound Pack
by Orange Free Sounds
As we continue to publish our free Sound Packs, this month we are proud to present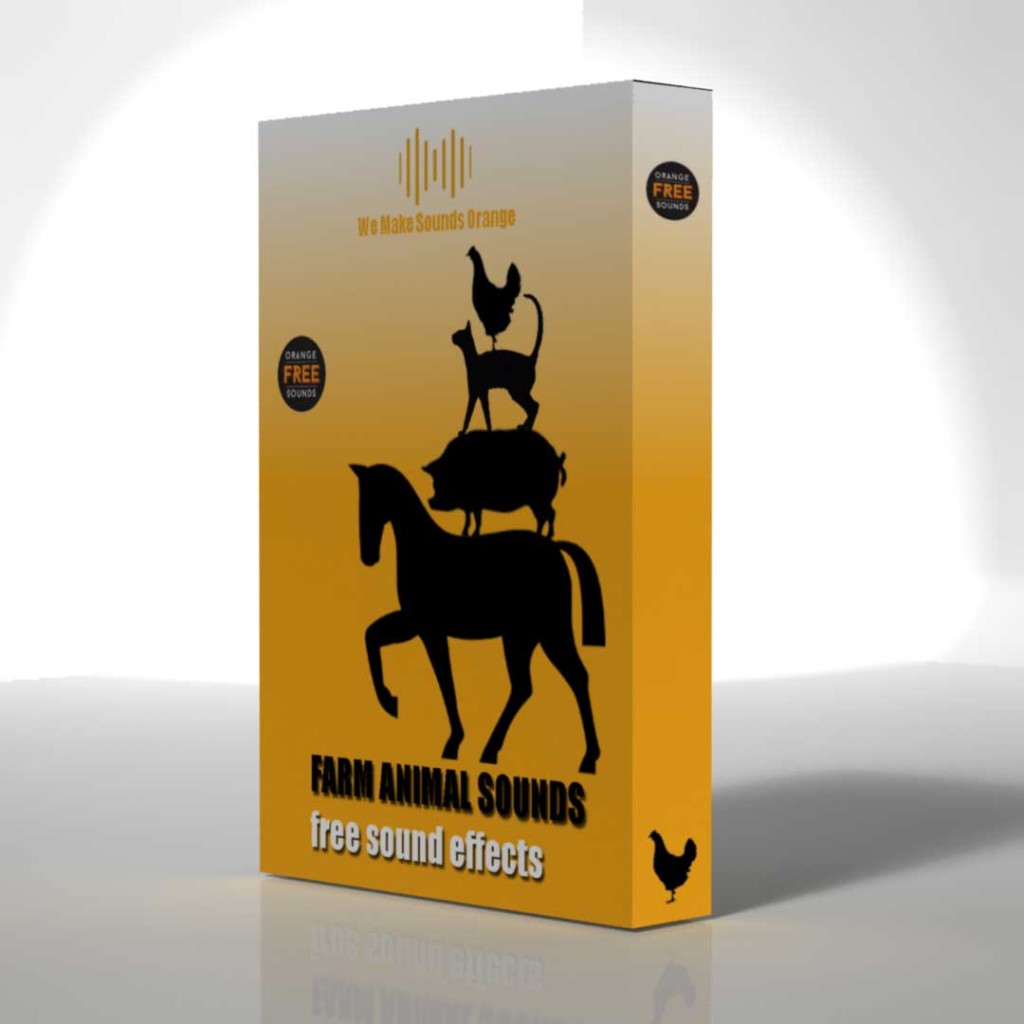 "Farm Animal Sounds" – free Sound Pack by Orange Free Sounds
Description
We consider there is no need to explain the content of this Sound Pack – the title tells you almost everything, we will just list below animal sounds included.
Complete content was originally recorded for this Sound Pack and all sounds are real – we didn't imitated animal sounds (foley sound effects).
Farm animal sounds in this sound pack are the ones you will find on most farms in middle Europe – no exotic animals like Llama sounds or crocodiles sounds.
In fact, there are peacock sounds but farmers in Europe are breeding this beautiful birds for decorative purposes. Cricket sounds, dove sounds and pigeon sounds are inevitable on almost every farm.
You can use sounds from "Farm Animal Sounds" for educative purposes, for your work, as funny ringtones – or just listen how we recorded it.
Content
Dog sounds
Cat Sounds
Cow sounds
Horse Sounds
Pig Sounds
Sheep Sounds
Guinea Fowl sounds
Chicken Sounds
Rooster sounds
Goose sounds
Donkey Sounds
Goat Sounds
Pigeon Sounds
Dove Sounds
Cricket Sounds
Peacock Sounds
Recording Equipment
Zoom H4N Handy Portable Digital Recorder and microphone Neumann km 184 i
Technical details
Author: Orange Free Sounds
Inside "Farm Animal Sounds"pack: 43 sounds in total
Quality: WAV 41,000 hertz, 16 bit samples
Length: 11,39.minutes
Size: 90,19 Mb
Licensing Terms
Free for Commercial Use under following terms:
If you use materials from sound pack in your commercial / non-commercial projects, set a proper backlink either to Orange Free Sounds or to this post
Publishing or hosting this Sound Pack  in whole on other websites and internet is not allowed.
Changing Orange Free Sounds original download link to other websites (redirecting download to other websites) is not allowed.
Notice
Download is completely free from Orange Free Sounds website – no need for additional registration. Sound pack is in .ZIP format, so you will need software like WinZip, WinRar or free 7-Zip to unpack and use it.
Enjoy!
Orange Free Sounds (OFS)
Short demo of sounds included in Sound Pack